About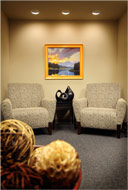 You expect a competent law firm to offer a diverse, updated knowledge and experience base. What separates Tressler Law LLC from our competitors is the unique approach we bring to our relationship with each one of our clients. This means knowing and understanding you and your business, and not just when you are in need of exceptional legal advice and counsel.
By maintaining strong and ongoing ties with our clients, Tressler Law LLC creates a synergy that enables us to develop common sense, cost-effective and creative solutions to the meet the unique challenges you face. Whether you are trying to define the simplest route to get from point "A" to point "B," or need an outside-the-box answer to a complex problem, Tressler Law LLC is ready to assist you in the boardroom or the courtroom, before state or federal regulatory agencies, and on short notice or no notice – because that is what you expect and deserve.
Tressler Law LLC is a dedicated group of lawyers and professionals who consistently provide our clients with creative, efficient and cost-effective resolutions. We also recognize that each client has unique needs that can't be solved by referring to a manual. "Synergy + Solutions" is more than a phrase; it is a value system that guides every member of our team from lawyers to paralegals to support staff. Whatever your legal need, you owe it to yourself and your business to contact us.
Jim Tressler grew up outside of Pittsburgh and garnered state government experience in Harrisburg, where he worked during law school. His nearly 20-year involvement with the regional real estate and medical communities uniquely positions him to advise this group of the firm's clients.
The real estate practice of Tressler Law LLC is supported by two full-service, independent companies and their team of paralegals and support staff: Classic Settlement Solutions for title insurance and Premier Realty Settlement Services for real estate services.
The firm's office is located in downtown Scranton, Pennsylvania, the county seat of Lackawanna County, within two blocks of both the United States District Court for the Middle District of Pennsylvania and the Lackawanna County Court of Common Pleas.