Corporate & Commercial Transactions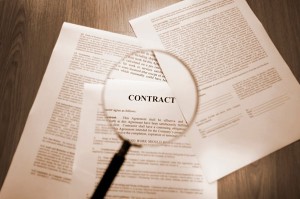 Today's complex business environment requires legal counsel to provide clear, concise and sound advice. Tressler Law LLC has the knowledge, the experience, and the team of professionals and staff to represent the business enterprise of any size and type. As with all of our legal work, our team brings a synergy to corporate matters, from the smallest to the most complex commercial transaction, by providing the skill and responsiveness you would expect from larger law firms from Harrisburg or Philadelphia, at deeply discounted rates. Translation: cost-effective solutions without compromise.
We Learn and Listen; Your Company Benefits
Tressler Law LLC works with our clients to understand their goals. This synergy, which can only be developed through a thorough understanding of our clients' core business principles, is the cornerstone of our ability to draft and negotiate partnership and shareholder agreements, all forms of joint venture transactions, limited liability companies and limited liability partnerships, create corporations, and develop operating agreements. Having advised our clients on and created virtually every type of business entity, our breadth of experience uniquely positions Tressler Law LLC to craft the right solutions for each business client we serve.
Full Service Representation for the Life of Your Business
We are skilled in addressing the many issues affecting closely held and family-owned businesses. Our approach begins with listening carefully to the business owner to determine his or her personal and financial goals. From business start-up through succession planning, asset sales, stock sales, acquisitions, mergers, capital financing and, if necessary, dissolution, Tressler Law LLC works with your business professionals to provide the team approach which results in realizing practical, cost-beneficial results for your business. In addition, the diversity of our core practice areas enables us to provide you with continued service on virtually any problem or opportunity that may arise during the life of your business. If you want to build a long-term relationship with a law firm that can truly serve all your corporate needs, you owe it to yourself to contact Tressler Law LLC. The success of our firm is a direct result of the success of our clients.