Litigation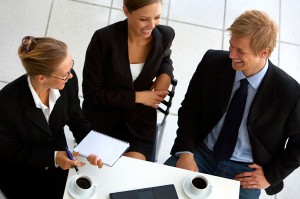 At Tressler Law LLC we understand that a client's best interests are not always served by resorting to court. This comes from the synergy we continually strive to develop with our clients and their distinct business principles. We evaluate the need to litigate, mediate or negotiate a dispute in the context of the client's desired outcome. However, it is important for you to know that when you engage our firm as legal counsel, we are ready, willing and able to take your case to court if that is what is necessary.
Developing a Proportionate Response
Tressler Law LLC lawyers create opportunities and develop solutions for the problems our clients encounter through aggressive negotiation, alternative dispute resolution and the effective use of litigation. We have years of experience and proven success in representing the diverse business interests of our clients. Our guiding principle, whether we initiate or defend a client's interest in a broad range of business litigation contexts, is to achieve the optimal and most cost-effective result.
A Breadth of Business Litigation Experience
We represent clients in a variety of matters in connection with our core practice areas of banking, corporate and commercial transactions, health care, municipal and land use, and real estate law. Our litigation experience takes us from state and federal trial courts, through regulatory agencies and administrative tribunals, to mediation and arbitration venues – as well as state and federal appellate courts. Examples of some typical litigation matters we have handled for our clients include partnership and shareholder disputes, business valuation and dissolution, breach of contract claims, real estate disputes, medical practice dissolution, administrative and regulatory permitting, zoning and subdivision disputes, and construction claims.